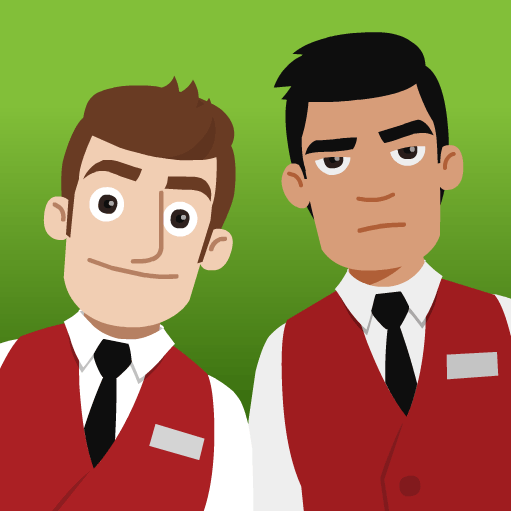 Is this an adaptation of Multiplex (the webcomic)?
Yes and no. It's part prequel and part reboot. It's set in the present day and a completely separate continuity from the comic strip.
Some storylines (or jokes) from the comic may pop up in Multiplex 10 in some form, but for the most part, we want to tell new stories and new jokes — with Kurt and Jason and the rest of the staff back in the red vests.
What's next for the Multiplex 10 gang?
That's up to the audience! We would love to do additional "full-length" (eleven-minute) episodes. If there is enough demand (and funding), we would love to do nine more episodes to round out the first season.
We'd also love to do shorter animated vignettes with Kurt and Jason talking about movie news and trailers or reviewing films. There will probably be comic strips with this take on the characters from time to time, too.
Can I be a voice in the short?
Maybe! We'll put out a casting call to fill any remaining roles after the project is successfully funded.
Will the Multiplex 10 short have closed captioning for the hearing impaired?
Yes!