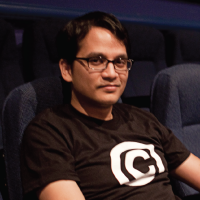 Gordon McAlpin is the Executive Producer, director, animator, editor, and co-writer for Multiplex 10, as well as the voice of Jason. He wrote and illustrated the comic strip Multiplex from July 2005 through April 2017 and has produced three Kickstarter-funded Multiplex collections. Beyond comics, he is a freelance writer, designer, illustrator, and animator; you can see some of his other video and animation work on his portfolio site.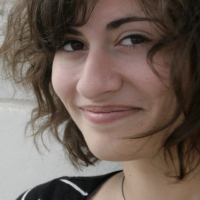 Dana Luery Shaw is a Producer and co-writer for Multiplex 10, as well as the voice of Melissa. She has dreamed of making animation since she was a kid, and she has successfully tricked Gordon into making her dream a reality. She is currently the co-executive producer of digital series Personal Space; she also created the indie ARG The Wall Will Fall, and wrote for the web series Echo Chamber and Classic Alice.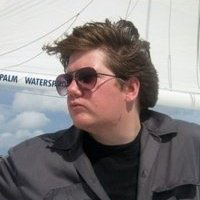 Joe Dunn is a Co-Producer on Multiplex 10 and the voice of Curtis, an assistant manager at Flickhead Video. He is a graphic artist living and working in the New York City area.  He loves movies and drawing. He tries to do both non-stop. You may know his work from Joe Loves Crappy Movies or some other terribly-titled webcomic. Check out @joerules on Instagram and @joedunn721 on Twitter to keep up to date with his current nonsense.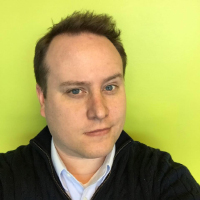 Tom Brazelton is a Co-Producer for Multiplex 10 and the voice of Kurt. He is the former artist/writer of the movie-themed comic Theater Hopper. He still enjoys writing and drawing, and he still likes movies (although, these days, it's a lot more Pixar and a lot less Jim Jarmusch). Eventually, he's going to get back in the game and publish some journal comics. Until then, follow @tombrazelton on Twitter, where he obnoxiously live-tweets SNL, and @tombrazelton on Instagram, where he uploads pictures of sunsets.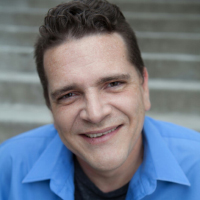 Chris Rager is a professional voice actor, perhaps best known for his roles as Mr. Satan on Dragonball Z and Mr. Torgue in Borderlands 2. He has lended his mahogany tones to The Blogger.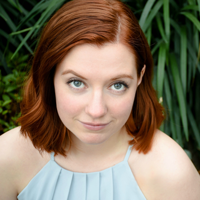 Aiyanna Wade is voicing Becky, the shy science nerd at the Multiplex 10. Her more recent work includes YouTube Channel Awesome's Nostalgia Critic and cohost of the Awesome Comics podcast. She currently works on stage in Chicago and lives with her other half Jake and kitten Gideon.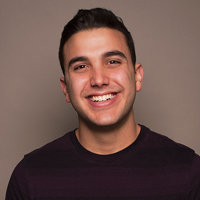 Javier Prusky was born and raised in Montevideo, Uruguay. After relocating to Atlanta, he trained at The Company Acting Studio in Atlanta for three years. He graduated from Syracuse University with a BFA in Acting in 2016. He has also attended master clown Philippe Gaulier's  at school in Étampes, France; studied Shakespeare at The Globe Theatre in London, UK; and studied On-Camera Technique at The Actor's Space in Barcelona, Spain. He splits his time between Atlanta, New York City, and LA. In Multiplex 10, Javier Prusky plays Neil, a young manager at the theater.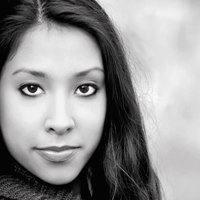 Tangelene Bolton is a film composer in Los Angeles known for her powerful and distinctive melodies.  Upon moving to Los Angeles, she had the amazing opportunity to work for Remote Control Productions (Hans Zimmer) and now continues to work on projects in the realm of film, TV, and video games. She most recently worked on Rise of the Tomb Raider (Crystal Dynamics), Girlfriend's Day (Netflix), and Jem and the Holograms (Universal). Tangelene's goal as a composer is to create an experience that lingers in the subconscious of the viewer, impacting and shaping their experience. You can listen to some of her work at Tangelene's professional website and on SoundCloud.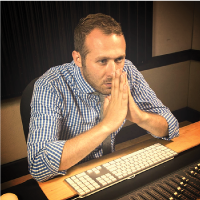 Ian Vargo's sound design has been heard on nationally-televised ad campaigns, award-winning short films, and viral web content. Most recently, he has worked with the Los Angeles Directing team "Cousins" whose videos have amassed over 30 million views on the internet. He's also a music producer, mix and mastering engineer, and a multi-intrumentalist musician. Ian also teaches Audio Production at The Art Institute of California. He enjoys binge watching television while sitting on the couch with his wife Erin, Italian Greyhound Luigi, and fluffy cat Babycita. You can see some of his work on Ian's professional website.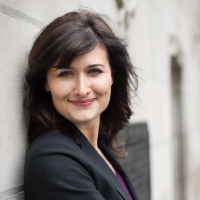 Associate Producer Amy Guth is Executive Director of the film production company, Strangewaze, and is a talk show host on WGN Radio in Chicago. She is president of Association for Women Journalists Chicago, and serves as a mentor-editor and senior facilitator at The Op-Ed Project's Public Voices Fellowship. She co-founded the Yak Channel podcast network, is author of the novel Three Fallen Women, and, in 2013, was named Chicago's funniest media personality for telling a humiliating and cringe-worthy story in public.