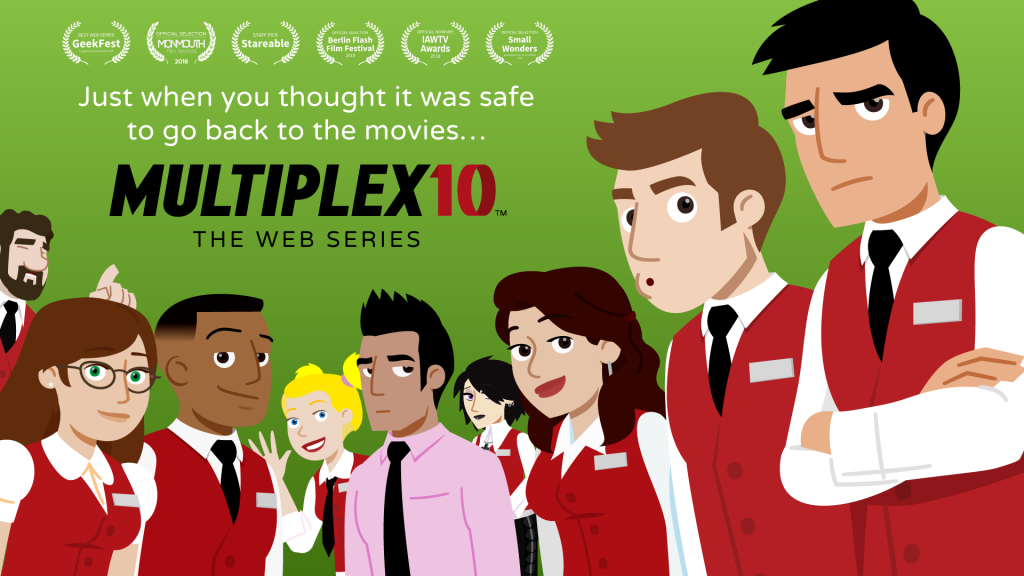 Thanks to 272 backers (and counting), Multiplex 10: The Web Series is FULLY FUNDED. At this point, the Kickstarter is funding:
FIVE (or more) episodes of Multiplex 10: The Web Series
FIVE (or more) movie reviews (similar in format to, but not necessarily, Multiplex 10 Movie Minutes reviews)
FOUR one-minute animated movie reviews with Jason (rewards for Co-Producer level backers and up)
a digital comic incorporating reviews (from a certain point of view) of TWENTY-FOUR nerdy movies: the first ten theatrically released Star Wars movies, all the Middle-Earth movies (Extended Editions), and the Harry Potter movies (the $16,000 milestone goal)
plus EIGHT more movie review comics (rewards for Cinephile level backers and up)
and the production of Multiplex 10: The Web Series USB cards
And we still have two and a half days to add more work onto that pile! The funding period ends at 10pm on Tuesday (July 17th), meaning we get into our final 48 hours TONIGHT, and Kickstarter will send out the "Remind Me" notifications, hopefully pushing us up even higher.
We have exactly one stretch goal: more Multiplex 10. For every $4,000 we raise beyond the minimum goal, we'll be able to produce one more episode of the web series AND improve the budgets on all of other episodes — allowing us to bring in more voice actors, license more (and more expensive) music, making longer and more complicated episodes, pay the writers-who-aren't-Gordon better, etc., and maybe even upgrade the five year old laptop that Multiplex 10 is currently made on. (Video work is much more demanding than comics and illustration!)
Thanks so much for your support so far!