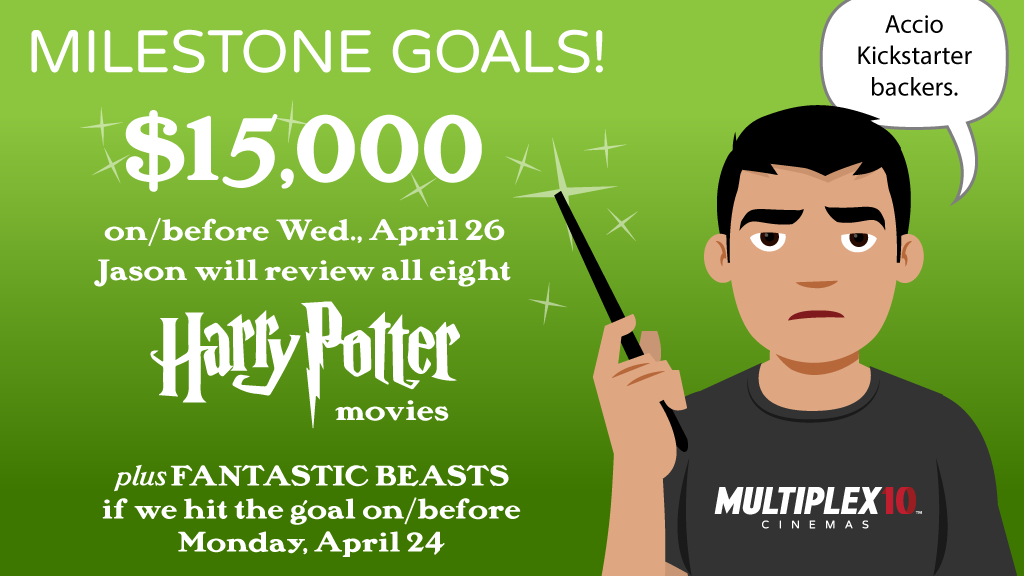 Multiplex 10: the animated short has raised over $11,000 in pledges from 330 backers as of this writing, just over a week after launch. While we're not officially greenlit yet — not until the project passes $15,000 — things look good.
I'm really thrilled at the prospect of bringing the characters from Multiplex to a new medium. Multiplex was, at its heart, a love letter to movies. It talked about movies directly, of course, but it also talked about how we watch them, how we talk about them, and how our shared love (and hatred) of movies — and all of our entertainment — makes us who we are and brings us together.
There were limits to doing this in a relatively grounded comic strip. Bringing Jason and Kurt to life in animation opens up a whole new dimension for affectionately lampoon the movies we love and hate: time and sound. And in terms of stories, the web series will (eventually) get weirder and weirder. Think: Clerks meets Community.
The first episode is very much an origin story, and there's only so much we can pack into its eleven minutes… but hopefully we'll get to do more episodes in the future, one way or another. The webcomic may be over, but this short is only the beginning.
In order to — fingers crossed — hit our base goal sooner rather than later, if we can reach $15,000 on or before Wednesday, April 26, I'll post Multiplex Movie Review comics for all eight of the Harry Potter movies. And if we do it by Monday, April 24, I'll throw in Fantastic Beasts, as well.
These movie reviews will be slightly different than past ones, though — Jason will review them at the age he was when each movie was released. So the first ones will be set before the comic strip began, and we'll see him get older and older over the course of the reviews.