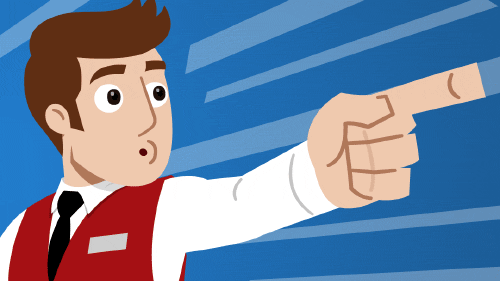 Thanks to 322 backers, after a rollercoaster few days with far bigger pledge adjustments than I've ever had in a crowdfunding campaign, we've ended the campaign with $20,261—thankfully above the goal.
The final tally of new Multiplex 10 content funded by this project, then, stands at:
FIVE (or more) episodes of Multiplex 10: The Web Series
FIVE (or more) movie reviews (similar to, but not necessarily, Multiplex 10 Movie Minutes reviews)
FOUR one-minute animated movie reviews with Jason (rewards for Co-Producer level backers and up)
a digital comic incorporating reviews of the Middle-Earth movies, the Harry Potter movies, and ten Star Wars movies (the $16,000 milestone goal)
plus SIX "regular" movie review comics (rewards for Cinephile level backers and up)
and the production of Multiplex 10: The Web Series USB cards
At just barely over the goal, quite honestly, we're most likely only going to be able to produce that minimum of ten web series episodes and movie reviews… but we'll see. It depends, of course, on the length and complexity of the scripts we come up with, whether I can fit in a freelance project here and there to help cover my non-Multiplex 10-related expenses, etc.
The digital comic of movie reviews will be the lowest priority of all this, but I'll try to start on them soon and release one every week or two until they're complete. These comics will almost certainly stretch on after the last of the funded videos is released.
I will try to have something new—a comic, a review, a web series episode—every single week (after this week). And, of course, you will get updates on the project the whole way.
Next steps!
The writers' room will be re-convening TOMORROW, to figure out the first couple of web series episodes and reviews, and to brainstorm some ideas for any more complex and/or less timely episodes that we want to do, such as the Melissa/Becky spotlight episode or a Halloween episode, so that we can get ahead on those—designing any new characters or backgrounds we might need, casting new characters, etc.
As the project page describes, we're hoping to get the funded videos completed by October, but if the episodes require more time, that may stretch on a month or two longer. (That will delay the USB cards, of course, as well, since the funded videos need to be complete before that can be distributed.)
I'll distribute some of your digital rewards (like the digital download of the animated short) as soon as all of the payments have been processed, which might take about a week.
My heads a little spinny right now, as you might be able to imagine! If I haven't explained something, please ask in the comments and I'll get back to you as soon as possible.
Talk to you soon!
Gordon
If you missed the funding period but still want to help, you can still get access to the behind-the-scenes updates, get early access, and some similar rewards by supporting Multiplex 10 through Patreon!