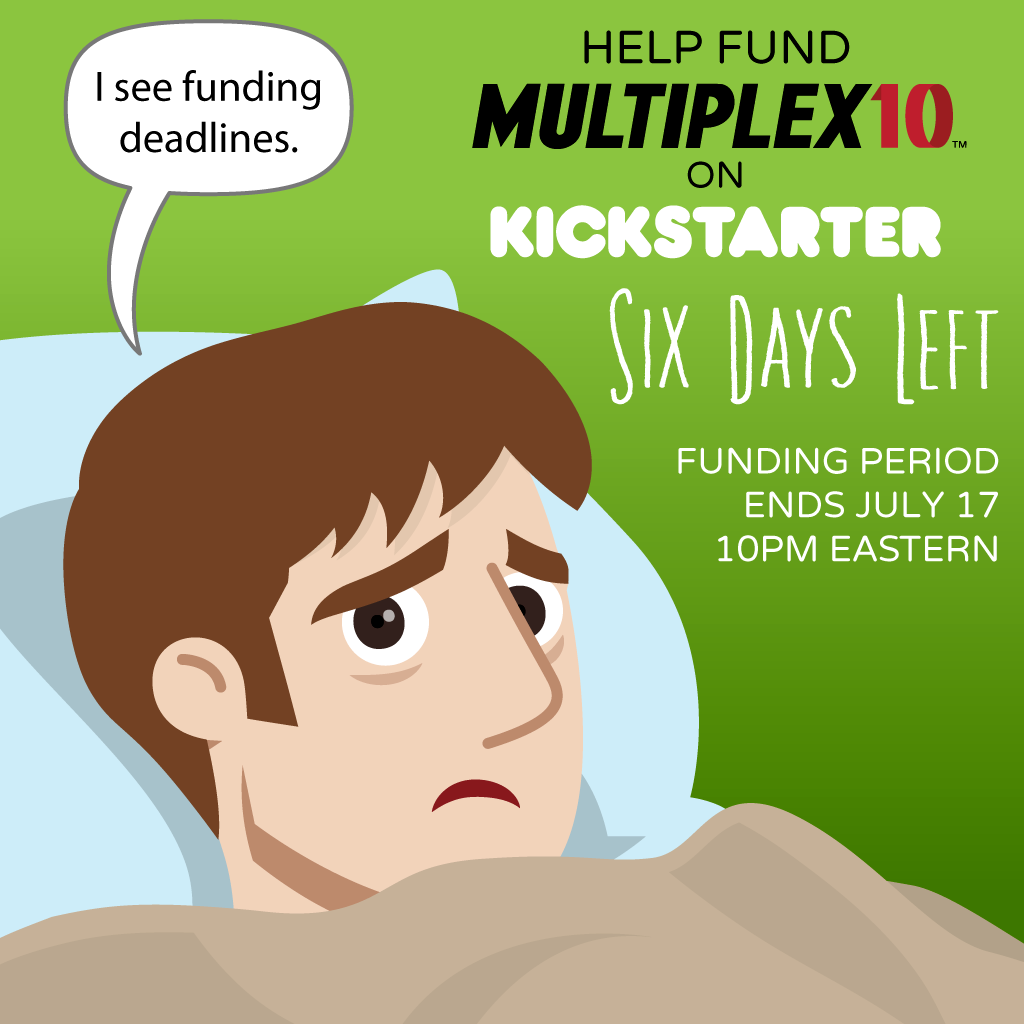 There are SIX DAYS LEFT in the funding period! After a veeerrry slow week, we've finally passed $17,000! Thank you for your support so far—but this still isn't a sure thing yet.
We'll almost certainly a late surge as the Kickstarter gets close to its funding deadline, but the question is how soon will it start, and will it be enough? I would love to add more milestone goals to help move things along faster, but honestly, after hitting the totally unexpected review comic milestone (which is already a lot of extra work on top of the videos), I can't bribe you guys by taking on even more work until we start talking about stretch goals. I've gotten pretty good at stretching budgets, but I'm not to only person who needs to get paid from this project.
I posted last night about everything that this Kickstarter will fund — six web series episodes, EIGHT animated movie reviews, and an entire digital comic's worth of comics-form reviews. None of that gets made if we don't hit that base goal first! The most heart-breaking part of it is that Multiplex 10 won't be able to continue. I can't self-fund the web series any longer; I'm actually long past the point of being able to do so comfortably.
We've had some big-ticket producers step up and raise over half the money to date, but we can't count on more jumping in. And we can't assume that nobody is going to back out before the end of the funding period. Even just $1 truly does help—and you get all kinds of stuff in return. Learn more on the project page or…