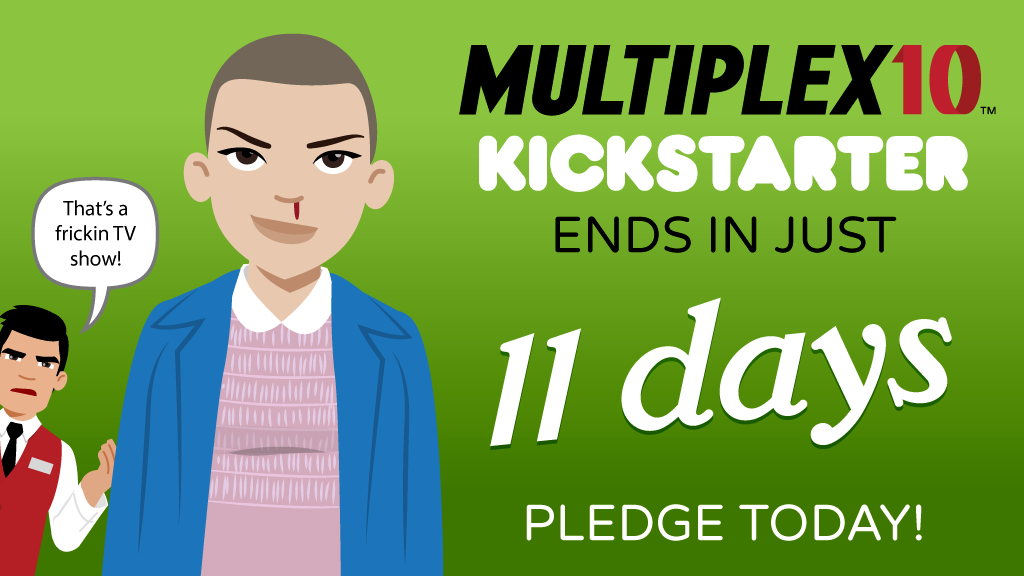 We're about half-way through the funding period and at 68% of our funding goal. This is okay shape to hit the goal, but even though people are still recovering from the Fourth of July (in the US, anyway), I'm still hoping to cross the 15,000 (75%) milestone as early as possible; the sooner that happens, the better chance we have of exceeding the goal and being able to make longer, more character-driven videos—or just more videos!
A couple of large pledges could get us there and unlock a whoooole bunch of nerdy movie review comics—so if any of you have entertained the idea of being a film producer, this is your chance!
ALSO! The Multiplex 10 short was recently selected to screen at the Palm Springs International Animation Festival in August, where it will compete in the 2D Comedy Short category! Cross your fingers for us, and if you can make it there, cheer us on!