The Multiplex 10 Indiegogo Second Chance campaign ends on FRIDAY and we've still got a little ways to go for the base goal. (UPDATE: We've just passed hte goal! Yay! Thank you! But don't stop there; every penny we raise will help with the release, film festival submission fees, or promotional costs for the short!)
In order to help get us there, I'm giving away two—count 'em, TWO—sketches of the Multiplex 10 cast. To be eligible for BOTH of them, you just need to be an Indiegogo backer at ANY level—and, of course, not cancel your pledge. The winner will be selected at random after the campaign ends, successfully or not. (And yes, hypothetically, you could win both of them, however mathematically unlikely that may be.)
The first is by comics rockstar Gene Ha, artist of Top Ten with Alan Moore and currently the writer-artist behind Dark Horse's Mae, and it features Melissa and Becky cosplaying as Leia and Rey.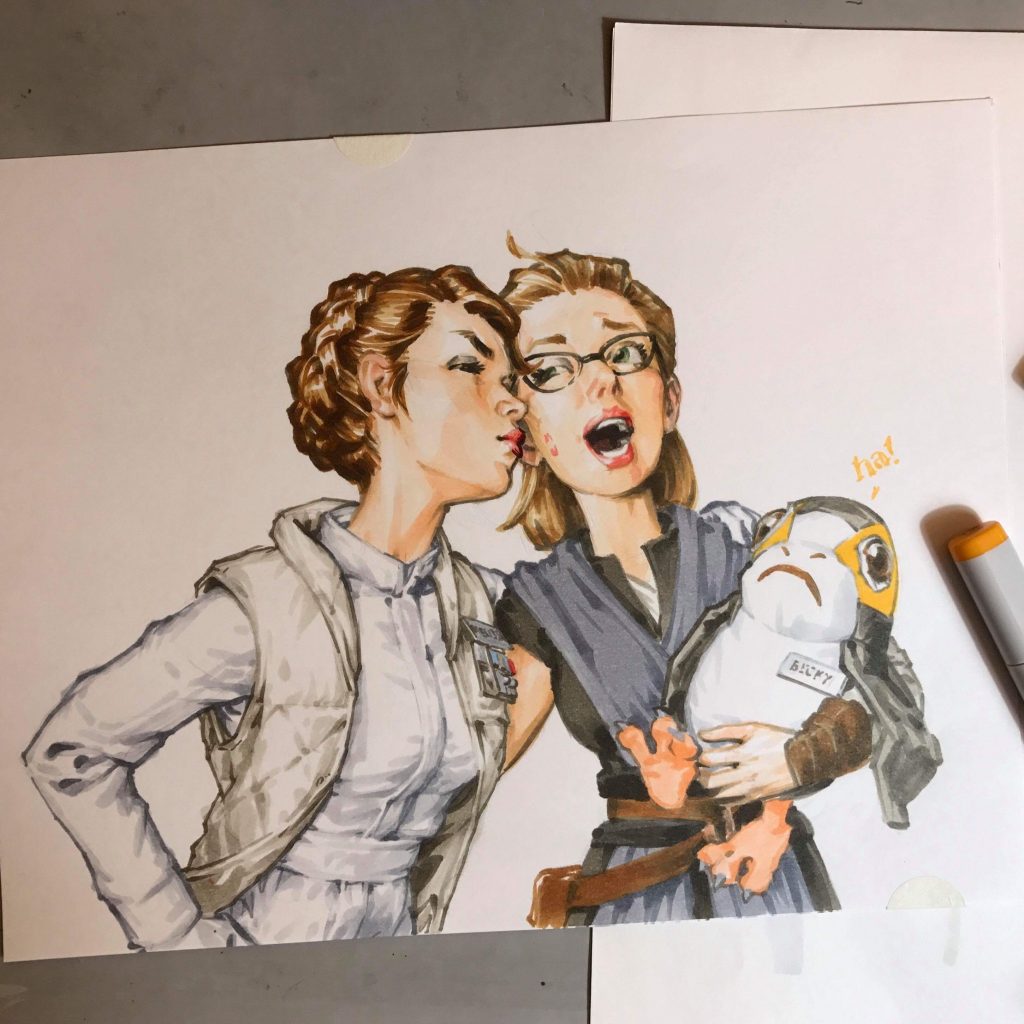 The second is a drawing of Kurt and Jason by me, a.k.a. Gordon McAlpin: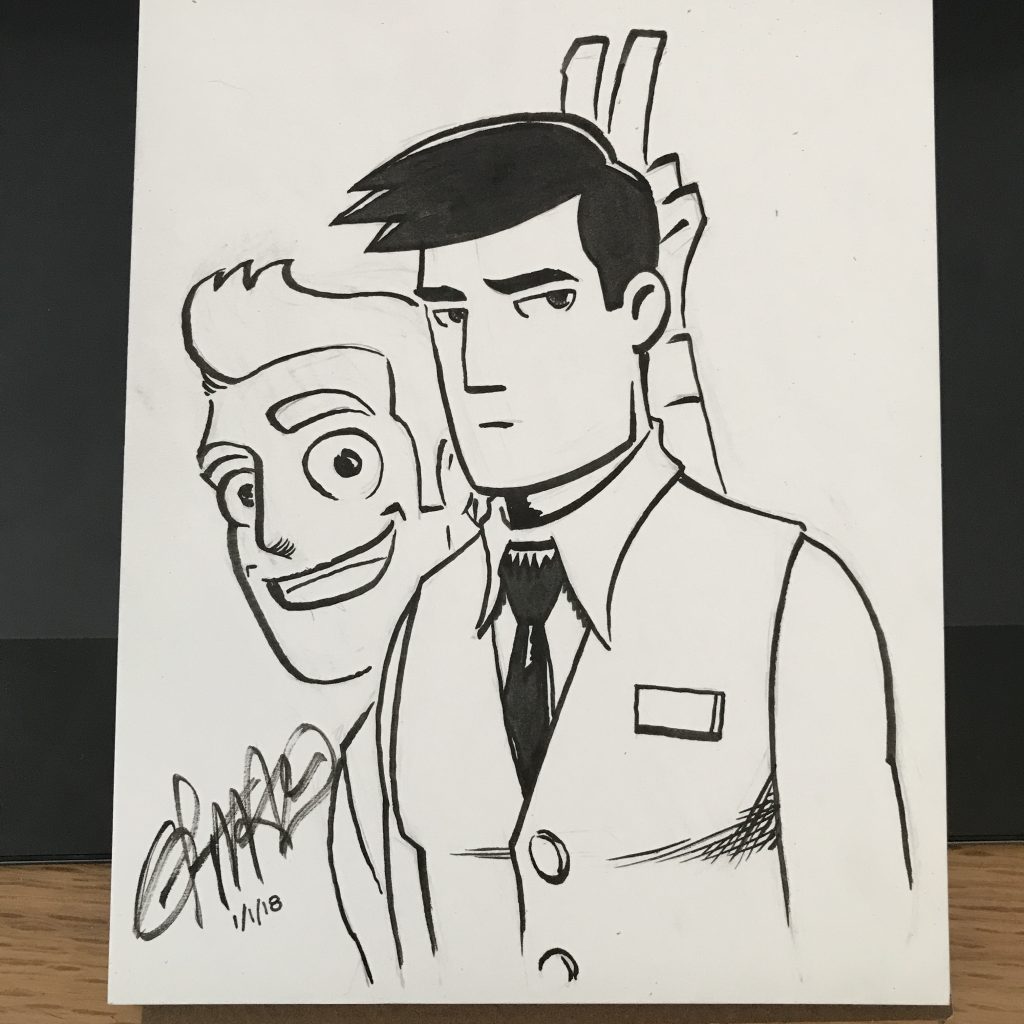 So yeah!
tl;dr: Help support Multiplex 10's film festival run and get a chance at winning a sketch by one of modern comics' greatest artists or possibly one by some other guy! Pledge to support the Multiplex 10 Indiegogo Second Chance campaign today!
UPDATE! Congratulations to Michael Lowen for winning Gene's sketch and to Calvin On for winning my sketch!