The $15,000 (75%) milestone is a huge one. Hitting it as early as possible means we'll spend more time on the Nearly Funded page on Kickstarter and put us in a much better position to hit or exceed the funding goal.
In addition to all the other giveaways and bonuses (detailed on the Kickstarter Project page), Jason and Kurt will review up to twenty-three nerd movies in comic strip form—IF we hit these milestone goals…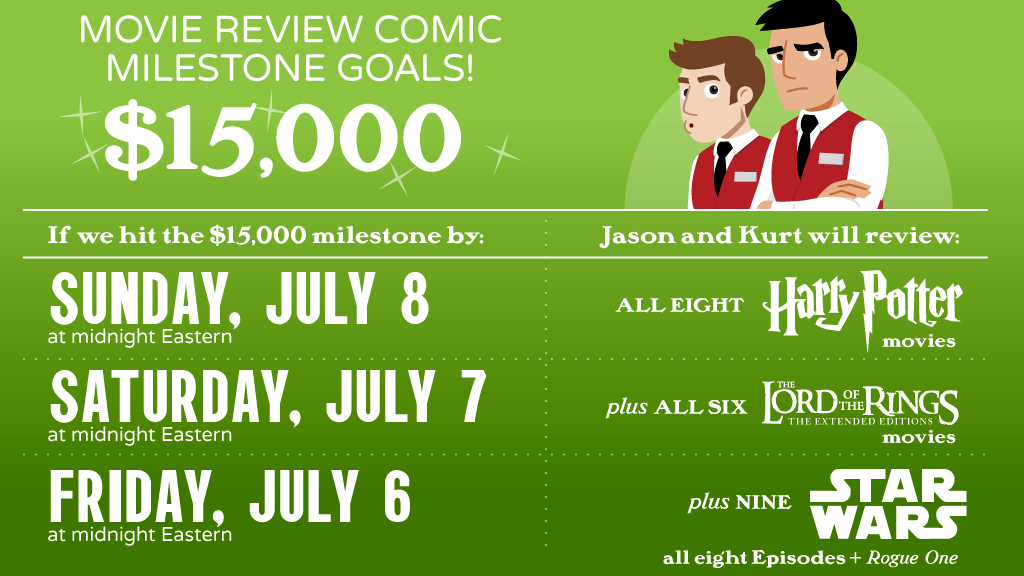 There's also information about a new reward that includes a custom vector illustration by yours truly (a.k.a. Gordon)! So if you'd like the character of your choice drawn sort of like one of the illustrations below, head over to the Kickstarter project page today!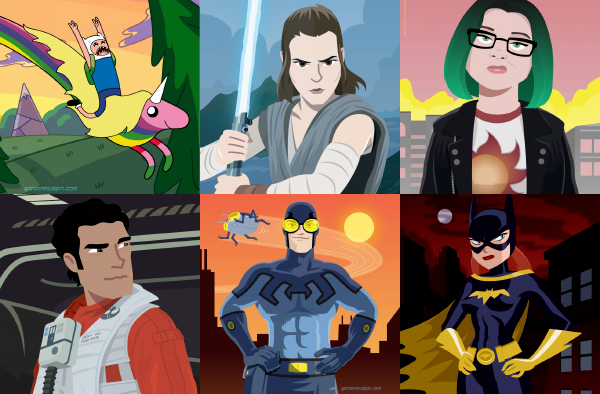 Don't wait! Pledging early encourages others to pledge, too, and the increased discoverability of being on the Nearly Funded page will help the project even more — so every dollar you pledge could get magnified greatly.
Happy Fourth of July, stay safe, don't eat too much, and I'll talk to you soon!
— Gordon